Preventive Care
Preventive dental care is important throughout your life, no matter your age. By practicing good oral hygiene at home and scheduling regular checkups with your dentist, you can help keep your smile bright and healthy for many years to come. Here are a few simple ways that you can prevent the build-up of plaque and cavities:
Brush your teeth at least twice a day with a soft-bristled toothbrush. Use fluoride toothpaste to remove food particles and plaque from the tooth surfaces. Also be sure to brush the top surface of your tongue; this will remove any extra plaque-causing food particles, and help keep your breath fresh!
Clean between your teeth by flossing at least once a day. You can also use a mouthwash to help kill bacteria and freshen your breath. Decay-causing bacteria can linger between teeth where toothbrush bristles can't reach. Floss and mouthwash will help remove plaque and food particles from between the teeth and under the gum line.
Eat a balanced diet, and try to avoid extra-sugary treats. Nutritious foods such as raw vegetables, plain yogurt, cheese, or fruit can help keep your smile healthy.
Remember to schedule regular checkups with your dentist every six months for a professional teeth cleaning.
Ask your dentist about dental sealants, protective plastic coatings that can be applied to the chewing surfaces of the back teeth where decay often starts.
If you play sports, be sure to ask your dentist about special mouthguards designed to protect your smile.
If it's been six months since your last dental checkup, then it's time to contact our practice and schedule your next appointment!
---
Regular Exams and Cleanings
Regular exams are an important part of maintaining your oral health. During your regular exam, we will:
Check for any problems that you may not see or feel
Look for cavities or any other signs of tooth decay
Inspect your teeth and gums for gingivitis and signs of periodontal disease
Perform a thorough teeth cleaning
Your regular exam will take about 45 minutes. Each regular exam includes a detailed teeth cleaning, in which we will clean, polish, and rinse your teeth to remove any tartar and plaque that have built up on the tooth's surface.
Visiting our office every six months gives you the chance to talk to the doctor about any questions you may have about your oral health. Regular exams are offered by appointment only, so please contact our practice today to schedule your next dental exam and teeth cleaning.
Digital X-rays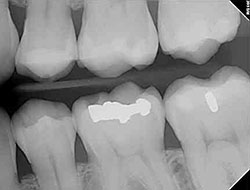 Using the most advanced dental technology possible is just as important as staying up-to-date on the latest treatment techniques. Because our practice is dedicated to providing you with the safest and most convenient treatment options available, we utilize advanced digital X-ray technology in our office.
Digital X-rays provide several advanced imaging options designed to save time, provide clearer dental photos, and expose patients to less radiation than traditional X-ray technology.
Sealants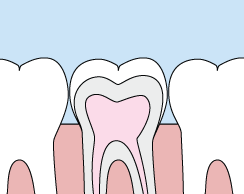 Sometimes brushing is not enough, especially when it comes to those hard-to-reach spots in your mouth. It is difficult for your toothbrush to get in-between the small cracks and grooves on your teeth. If left alone, those tiny areas can develop tooth decay. Sealants give your teeth extra protection against decay and help prevent cavities.
Dental sealants are plastic resins that bond and harden in the deep grooves on your tooth's surface. When a tooth is sealed, the tiny grooves become smooth and are less likely to harbor plaque. With sealants, brushing your teeth becomes easier and more effective against tooth decay.
Sealants are typically applied to children's teeth as a preventive measure against tooth decay after the permanent teeth have erupted. However, adults can also receive sealants on healthy teeth. It is more common to seal "permanent" teeth rather than "baby" teeth, but every patient has unique needs, and your dentist will recommend sealants on a case-by-case basis.
Sealants last from three to five years, but it is fairly common to see adults with sealants still intact from their childhood. A dental sealant only provides protection when it is fully intact, so if your sealants come off, let your dentist know, and schedule an appointment for your teeth to be re-sealed.
Fluoride
Fluoride is effective in preventing cavities and tooth decay and in preventing plaque from building up and hardening on the tooth's surface. A fluoride treatment in your dentist's office takes just a few minutes. After the treatment, patients may be asked not to rinse, eat, or drink for at least 30 minutes in order to allow the teeth to absorb the fluoride. Depending on your oral health or your doctor's recommendation, you may be required to have a fluoride treatment every three, six, or 12 months.